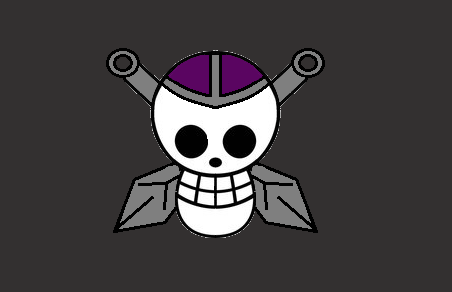 The Shadow Blade Pirates
A small crew of rebellious pirates who's only true goal is to have adventures!
Crew Name:
The Shadow Blade Pirates
Crew Ship:
The Reaper's Crest
Crew's Allegiance:
Pirates
Crew Territories:
N/A
Crew's Allies:
N/A (for now)
Crew's Captain:
Sayomi Hayashi
Crew Member's Dream(s):
Sayomi:
• Form a crew of pirates
• Have great adventures
Total Crew Bounty:
(Coming soon!)
Recruitment:
We're looking for a few friends who are looking for nothing but adventure! We are however looking for specific skills.  Any member not assigned a specific job is a "stock" member and will be found around
The Reaper's Crest
. Stock members are expected to help in any way possible including combat situations.
Jobs:
Captain: Sayomi Hayashi
First Mate: WANTED
Navigator: WANTED
Ship wright: WANTED  
Chef: WANTED
Doctor: WANTED
Spy: WANTED
Gunner: WANTED
Stock: WANTED (We will take multiple stock members but stock is not a necessity.)
If you wish to join PM me or talk to me in the chatbox. You could even reply in this thread.